Egor Krupyakov became the second at the European Triathlon Cup
7 June 2021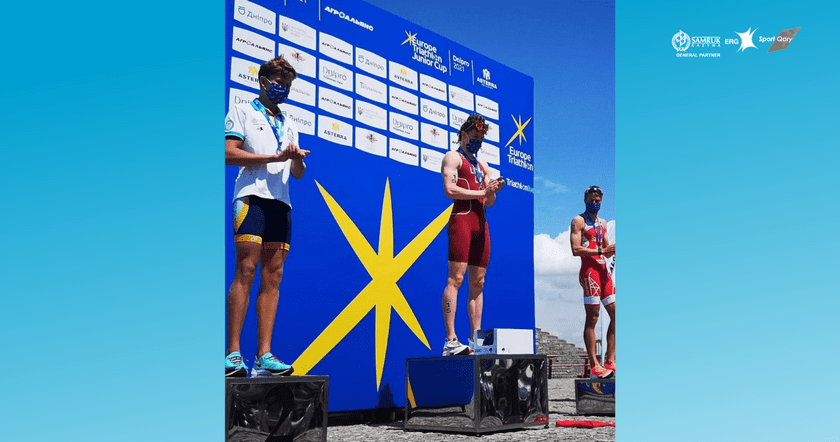 Yesterday in Dnipro the European Triathlon Cup among Elite and Junior athletes ended. The race was attended by 88 athletes from 22 countries of the world, including Kazakhstani triathletes.
In Junior category, Yegor Krupyakov, a member of the youth team of the national team, overcame the sprint distance second and won the silver medal with a score of 56 minutes 23 seconds. Note that this is Krupyakov's first international start under the auspices of the World Triathlon. First place went to Latvian Arturs Liepa (55 min. 48 sec.). The top three was closed by the Polish athlete Marcin Shtanglevich (56 min. 46 sec.).
Other Kazakhs also finished successfully: Danil Porodnov finished the race in 10th position (58 min 47 sec.), Eldar Shekerbek showed 14th result (1 h 00 min 23 sec), Islam Galiyev became 19th ( 1 h 08 min 56 sec).
Russian Dariya Firsova won gold among girls (1 h 02 min 46 sec). The second and third places were taken by the hosts of the race - Maria Aha (1 hour 06 minutes 25 seconds) and Anastasia Terentyeva (1 hour 07 minutes 43 seconds).
All results are available at www.triathlon.org.
---