A stage of the National Triathlon Cup was held in Kapshagai
11 September 2021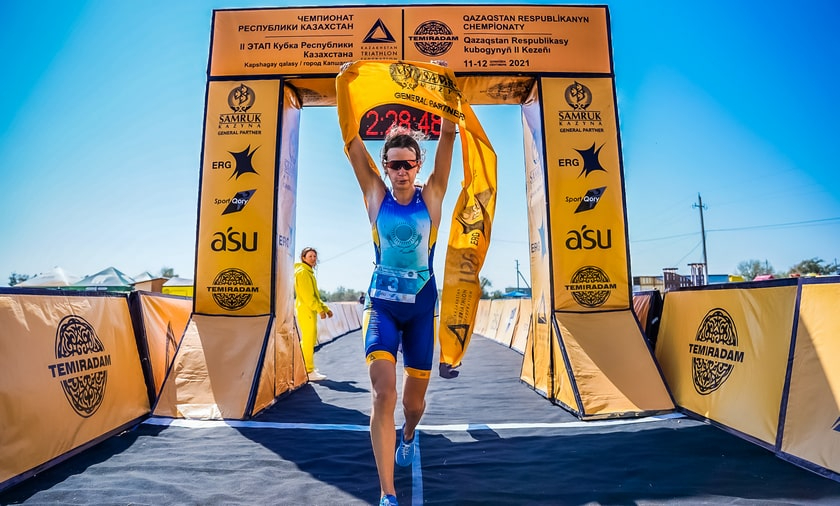 Today in Kapshagai the Open Cup of the Republic of Kazakhstan second stage in triathlon among Elite athletes was held. The participants were supposed to compete at a standard distance, but the storm intensified in the morning with strong gusts of wind forced the judges to cancel the swim. The format was changed to a duathlon, which consisted of 5 km run, 40 km bike and 10 km run.
The podium among men was shared by Almaty resident Anuar Turubaev, who won first place with a 2:09:18, and Semyon Pivovarov (Kostanay region), who took second place with a time of 2:11:39.
For the women, only Daria Bychkova from Almaty made it to the start, finishing in 2:28:48 and earning ranking points.
Considering the preparation of some athletes for the upcoming continental championship in Cholpon-Ata, as well as the postponement and cancellation of the last competitions in Pavlodar, Karaganda and Aktobe due to COVID-19, not all of the Ellite managed to come to Kapshagai. However, despite the cool weather, the second competition day promises to be very hot: 95 unders are expected to start within the framework of the RK Open Triathlon Cup.
We remind you, that the events were organized with the support of the general partners: the National Welfare Fund Samruk-Kazyna JSC, the Samruk Kazyna Trust Social Projects Development Fund and the Eurasian Resources Group, also financial partner Sport Qory Tourism and Sports Industry Support Fund.
---