Representatives of the Uzbekistan Triathlon Federation visited the capital
11 April 2019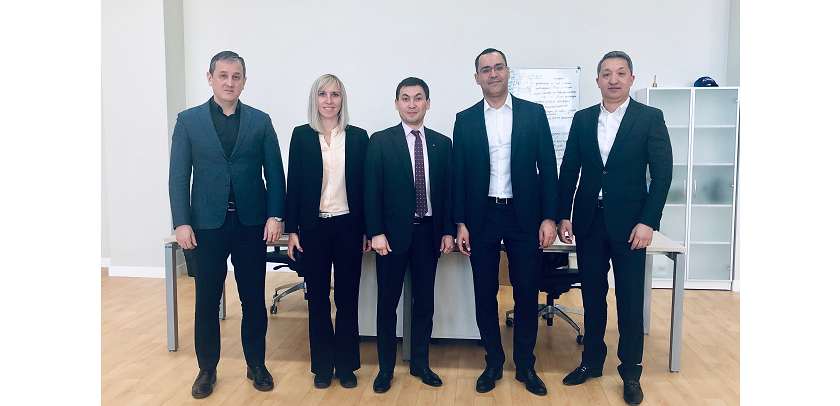 On April 8-9, in order to implement cooperation in the framework of the Central Asian Triathlon Association (CATA), representatives of the Uzbekistan Triathlon Federation visited Nur-Sultan.
The First Deputy Chairman of the UzbekistanTriathlon Federation Farrukh Nasyrov and other members of the Uzbek delegation met with KTF Secretary General Maxim Kriat and KTF Executive Director Assylzhan Dostiyarov. During the meeting, delegates highlighted the growing popularity of triathlon in Kazakhstan and expressed their willingness to accept experience of Kazakh colleagues. Also, delegates discussed key issues on the implementation of cooperation within the framework of CATA, and discussed issues such as organizing and conducting Central Asian championships, an barrer-free exchange of experience between technical delegates and coaches and etc. The "Triathlon Park Astana was demonstrated to uzbek colleagues during their visit.
Following the meeting, the parties agreed to provide comprehensive support in the development and popularization of triathlon in the Central Asian region.
---