Taldykorgan welcomes the participants of the republican triathlon tournament
18 May 2022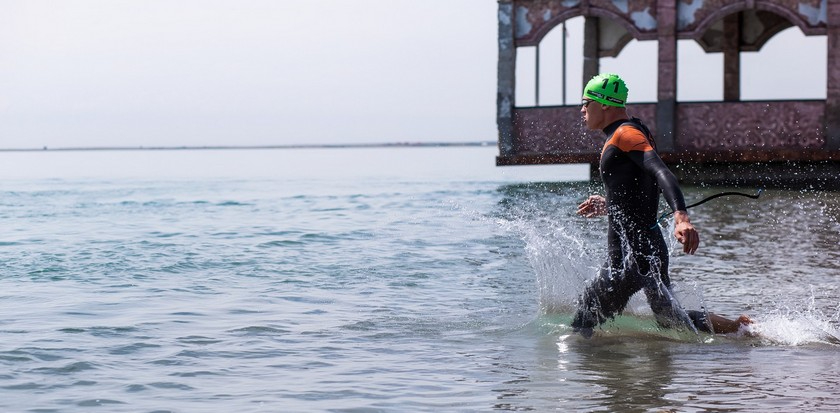 This weekend, a two-day triathlon race will be held in the city beach of Taldykorgan. As part of the second stage of the Cup of the Republic of Kazakhstan and the TEMIRADAM Cup, 150 professionals and Age Group athletes will gather in the city.
On the first race day, Elite, U23, U19 and U17 categories from the regions of Kazakhstan will prove their skills in the sprint distance, continuously overcoming 750 m of swimming, 20 km of cycling and 5 km of running.
On the second day, Pro and Age Group categories will compete. This year, for the first time, the program included competitions at a "pyramid" distance, consisting of 2 km running, 8 km cycling, 300 m swimming and again 8 km cycling and 2 km running.
"For athletes planning to qualify for the national team, this will be the second stage of testing. This is a historical event for the Kazakh triathlon, since we did not hold events in Taldykorgan. However, the local location is familiar to us, because for the last 3-4 years tournaments have been organized in Kapshagai," commented Sergey Mayer, sports director of the KTF.
"Taldykorgan is a regional center, a green city with wide avenues, an ideal location for triathlon events. Another debut will take place in Taldykorgan: a new distance in the TEMIRADAM Cup. "Pyramid" for our team, as well as for the participants, will be a new test in terms of organization. I am sure that everything will be held at a high level and the "pyramid" will be included in the future calendars more than once. Separately, I want to express my gratitude for the support to the KTF general partner - the ERG, as well as the regional Department of Physical Culture and Sports for their help in resolving organizational issues, "he added.
The start of the event is scheduled for 9 am local time. According to the results of the tournament, the athletes will be awarded points in the national ranking.
---