Along the hardiest path. How to get into the national triathlon team?
24 June 2021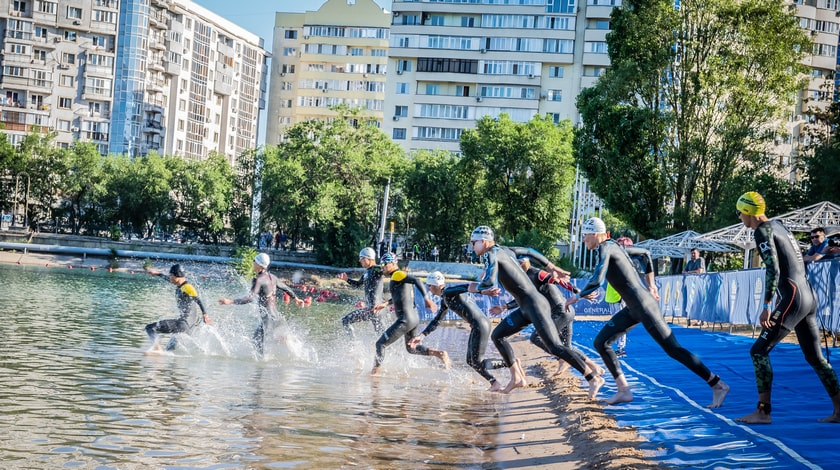 We often get the question of how to get into the national team and get the right to race under Kazakhstan's flag in the international arena? We answer this question in detail.
How is the national team formed?
The national triathlon team field is formed annually on the basis of the Regulations on the National Triathlon Team and on the National Ranking System. The national team members' activities are regulated by a tripartite contract concluded between the athlete, the National Olympic Committee of the Republic of Kazakhstan and the Kazakhstan Triathlon Federation.
Any citizen of the Republic of Kazakhstan who is a holder of a KTF license and who has fulfilled the selection conditions can be included in the national team. In other words, an athlete first performs within a certain region, then - in republican races, gains rating points and enters the national team.
The national team is formed annually based on the results of the ranking of points by athletes in the National Ranking System. The winners of the National Championship of the Republic of Kazakhstan in triathlon at the Olympic distance in the male and female categories, the winner of the National Cup and athletes included in the top 4 of the national ranking system will be accepted into the national team.
Who leads the team's training?
The preparation of the team is supervised by the head coach of the national team with the direct participation of the KTF coaches and personal trainers. And also organizational and methodological issues in the preparation of the national team are decided by the KTF Coaching Committee, created from among the leading coaches and specialists.
Expellation from the national team
Failure to comply with the regulations of the Ministry of culture and sports of the Republic of Kazakhstan, National Olympic Commitee and Kazakhstan Triathlon Federation, failure to fulfill the individual plan, the use of prohibited substances and violation of the requirements of the contract on sports activities will lead to exclusion from the national team.
If you still have questions please write us directly info@triathlon.org.kz.
---