Switching to an online license format
16 March 2022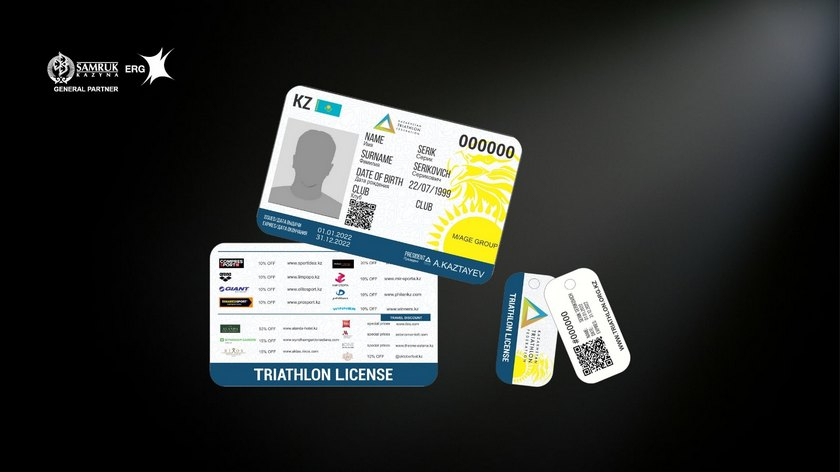 ​To Attention triathlete license holders!
We would like to inform you that from today we are refusing plastic cards and switching to an online license format. At the same time, all the advantages that the KTF triathlete license gives are preserved, only its appearance changes.
From now on, after registration and payment, an electronic triathlete license appears in the athlete's personal account, which contains all the necessary data, including a QR code for authentication, as well as logos of partners offering their services and goods at a discount. In addition, the license can be downloaded to your gadget without fear of forgetting or losing, even if necessary, you can print it. If the holder still wants the old format of the license in the form of a plastic card, then we will produce separately at the request of the athlete.
The cost of the license is reduced and will amount to 18,000 tenge. The cost of issuing a plastic license for an Age Group triathlete in 2022 is 2,000 tenge.
We remind you that each participant in events held under the auspices and with the participation of the KTF is required to have a triathlete license. A one-time license is issued directly during registration for the event. An annual triathlete license is issued through a personal account at www.triathlon.org.kz.
---