The national team began a training camp in Nur-Sultan
13 May 2021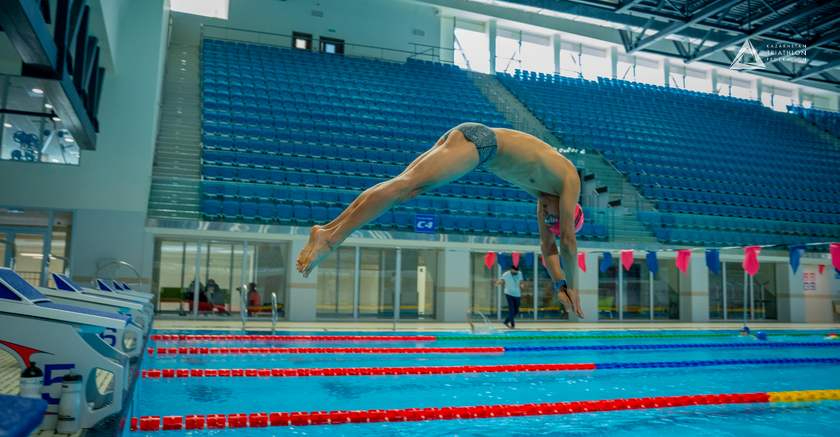 This week, the national team began a training camp in Nur-Sultan. The training camp is conducted under the guidance of head coach Nurzhan Usipbekov at the Nur-Sultan Olympic Training Center @velotreksaryarka. The training camp involves 13 members of the main and youth teams of the national team. It will run until May 27.
Upon completion of the training camp, most athletes will take part in the national super-sprint championship of the Republic of Kazakhstan, which will be held on May 30 in Ust-Kamenogorsk.
The coaching staff notes that the tasks and goals for this training camp are different for all athletes. So, Arina Shulgina began the final lead-up block with an emphasis on swimming training before qualifying cups in Italy and Mexico. The youth and junior squads continue to gain volume and hone their technique, preparing for the upcoming home continental championship.
"The current training camp in Nur-Sultan is aimed at improving the quality of triathletes' swimming skills. Each member of the national team is preparing for his main start. Of course, the main emphasis is placed on Arina Shulgina, who is preparing to set Olympic points. Arina is the main contender to qualify for the Olympic Games in Tokyo. Cycling and running training takes place in a supportive mode. Athletes are dedicated to winning. I believe that our national team has every chance to raise the flag of Kazakhstan at the upcoming international races, "commented the coach of the national team, a four-time participant of the Olympic Games in swimming Ekaterina Vyshegorodtseva.
---