Kazakhstan Triathlon Federation has begun its participation in the Ashyq project
20 May 2021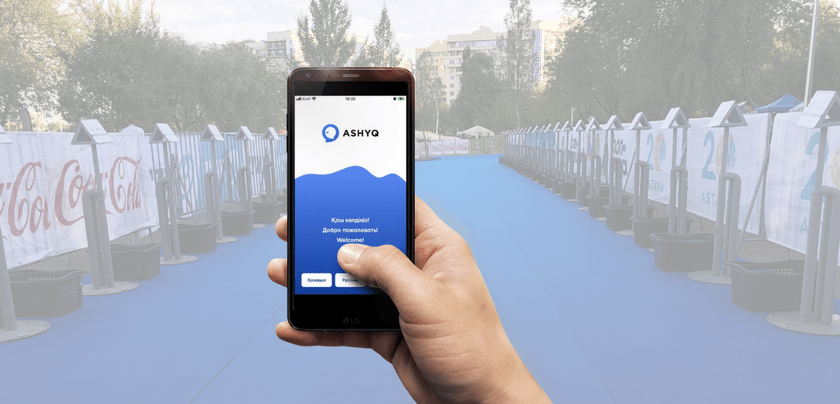 Dear triathletes!
We inform you that the Kazakhstan Triathlon Federation (hereinafter - KTF) has begun its participation in the Ashyq project of the Ministry of Digital Development, Innovation and Aerospace Industry and the Ministry of Health.
We are glad to announce that starting today, all the events held under the auspices or with the participation of KTF, participants, including organizers and officials, will be admitted using the Ashyq application.
The main goal of the project is to minimize the spread of coronavirus infection and make your presence at KTF events as safe as possible.
We ask you to use the Ashyq mobile app and scan QR codes before entering and exiting the transit zones.
How to download?
1. Download Ashyq mobile application from App store or Google play.
2. Log in by phone number.
3. To fix the entry / exit to the TZ, press the button "Register visit"
4. In the window that appears, scan the QR code placed at the entrance to the TZ.
5. The status that appeared on the screen should be shown to the judges on the TZ.
How it works?
• green status - the visitor is indicated in the database as having passed PCR testing with a negative result for COVID-19;
• blue status - no PCR test results, not listed as a contact;
• yellow status - indicated in the database as a contact;
• red status - registered in the database with a positive result for COVID-19.
More details about the application can be found on the website www.ashyq.kz.
We kindly ask you to install the Ashyq application in advance, as without this application we will not be able to allow access to the transit zone. Participants with green and blue statuses will be allowed into the transit zone. Participants with yellow and red statuses will not be allowed to enter the transit area and to participate in races.
We remind you that in order to apply clause 5.7. According to the Agreement of the participant of the competition, it is established that the registration fee paid by the participant is not subject to refund, compensation or transfer to other events. If a yellow or red status is detected, the TO' requirements are not met, and the refusal to scan the QR code at the entrance to the transit zone, the registration fee will not be refunded either.
We wish you effective training!
See you soon!
---