Asian Triathlon Championship in Nur-Sultan cancelled
5 August 2021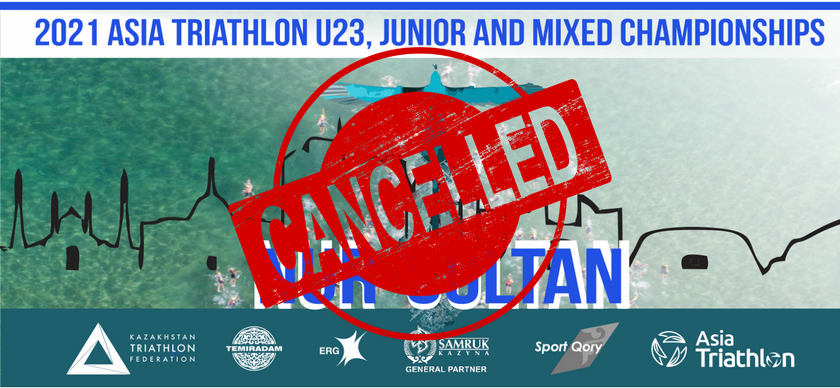 2021 Asia Triathlon U23 and Junior, Mixed Relay Championships Nur-Sultan scheduled for September 3-5 in Nur-Sultan, has been cancelled due to the epidemiological situation associated with the spread of coronavirus infection in Kazakhstan.
Considering that the health and safety of our community is a priority, as well as in compliance with the requirements specified in the Chief State Sanitary Doctor of the Republic of Kazakhstan Resolution No. 33 dated July 29, 2021, the Organizing Committee decided to cancel the Asian Championship in Nur-Sultan. Also canceled the II stage of the CATA Cup, scheduled for September 5.
With the ever-changing and challenging COVID-19 situation in the world, we acknowledge that canceling the most anticipated start of the season could be disappointing for all triathlon fans. However, the conditions in which we find ourselves are forcing us to cancel the race in 2021. We hope that next year the COVID-19 situation will stabilize and together with you we will rejoice at the new prestigious races in our event calendar.
---