Triathlon Asian Championship will be held in Nur-Sultan
4 May 2021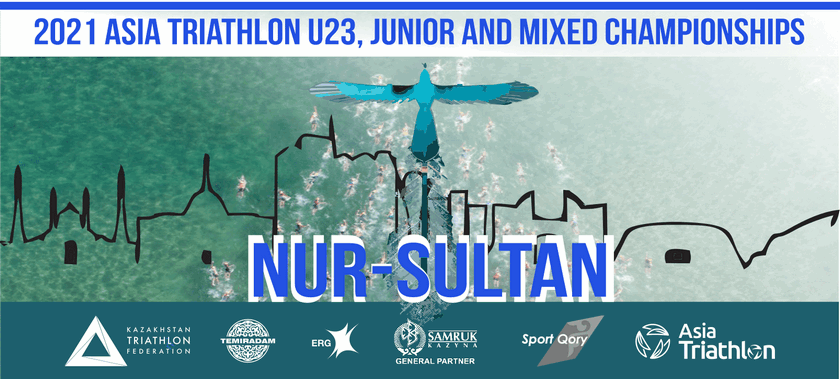 On September 3-5, 2021, for the first time in Central Asia, the Triathlon Asian Championship will be held in Astana Triathlon Park. The Continental Championship will be the main event of the 2021 triathlon competitive season.
The championship will be attended by U19, U23 category athletes and mixed relay teams. U19 category athletes will determine the Asian champion at the sprint distance, which consists of 750 meters of swimming, 20 kilometers of cycling and 5 kilometers of running. Athletes under 23 years old will compete at the Olympic distance of 1500 m swimming, 40 km cycling and 10 km running. Relay teams, consisting of two men and two women, will conquer a distance consisting of swim 250 m, bike 6.6 km and run 1.6 km.
"We were honored to host the continental championship in our capital. I would like to thank the leadership of the federation, represented by Aldiyar Kaztayev, for the assistance and provided support. This is a great opportunity for our athletes to train and compete at home. We are ready to do everything to win the domestic championship", - said Nurzhan Usipbekov, head coach of the national triathlon team.
It is expected that 130 athletes (65 men and 65 women) from Asian countries will take part in the individual standings. Participants will compete for the world ranking points.
---