Ayan Beisenbaev wins Asian Duathlon Championship
15 March 2022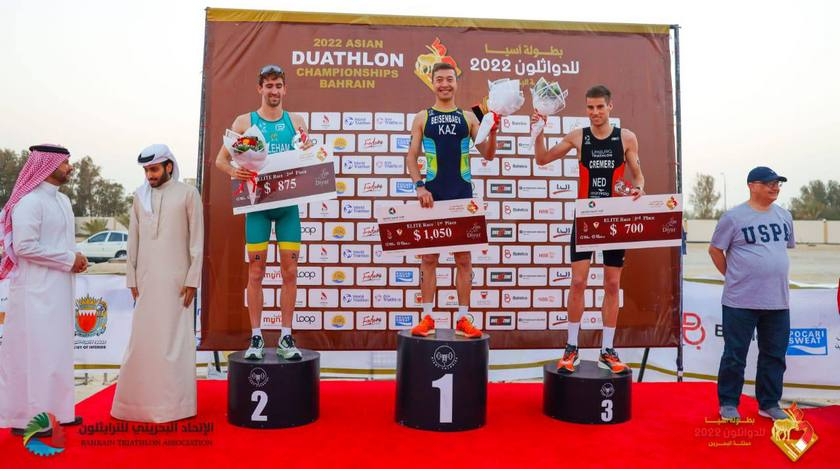 Yesterday in Bahrain was held 2022 Asian Triathlon Duathlon Championship. Athletes from Australia, Bahrain, Jordan, Kazakhstan, the Netherlands, the United Arab Emirates and the Philippines took part in the event. Kazakhstan in the Elite category was represented by national team members Ayan Beisenbaev, Meirlan Iskakov and Temirlan Temirov. The participants conquered distance consisting of a 10 km run, a 40 km bike race and again a 5 km run.
Akmola athlete Ayan Beisenbaev won the men's race. He finished in 01:52:48 and was awarded the gold medal. Temirlan Temirov finished eighth (01:59:03), and Meirlan Iskakov rounded out the top 10 best finishers (02:00:12).
The second place was taken by the Australian Samuel Mileham (01:52:49), the third place was taken by the Netherlands Thomas Kremers (01:53:17).
The golden women's race was taken by the Netherlands Karin Nieuwenhuysen (02:09:57). Aleisha Wesley from Australia finished in second place (02:11:42). Filipino Marion Kim Mangrobang (02:12:29) rounded out the top three.
Full results occur at the link.
---