The first lecture on training and professional development of coaches has ended
2 April 2021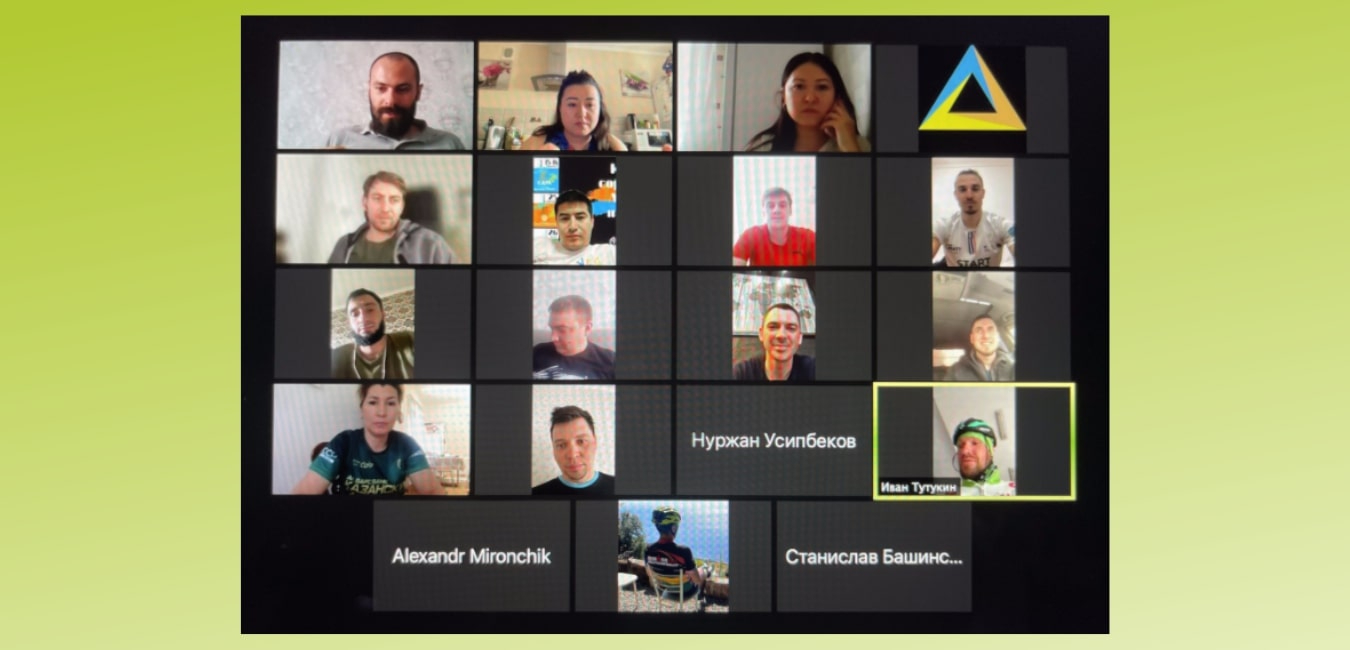 The first #triathlonorgkz lecture on training and professional development of coaches has ended. Fifteen triathlon coaches listened to a lecture given by the coach of the Olympic team of the Republic of Kazakhstan in track sprint cycling V.S.Savitskiy @savitskiy_valentin.
The lecture discussed such topics as understanding and segmentation of competitive activity in triathlon, the concept of physical units, the essence of development, adaptation and training of an athlete. The lecturer also discussed the fashionable training view from the point of view of biology and physiology, biological classification of physical exercises, the sequence of building training within micro- and mesocycles, the formation of macrocycles. At the end of the lecture, all the participants were tested to check and consolidate the knowledge gained. As a result of the exam, 6 trainers passed the required minimum threshold.
"I would like to say thank you for the opportunity to exchange experience, transfer knowledge, find common points of interaction, and help develop various sports for the benefit of the Republic of Kazakhstan. This is not my first such experience: I have been giving lectures since the summer of 2020 in various sports. The concept of coach education, the selection approach, and the building of training at the level of the macrostructure, the approach to the development of sports in general, which the Kazakhstan Triathlon Federation adheres to, impresses me. Of course, all this contributes to the correct organization of work and obtaining good results in the future. The main emphasis is placed on personnel development in triathlon, on working with specialists and developing their intellectual potential, so that in the future this work will give exponential growth and acquire color in the form of a continuous stream of champions. This will take some time. Now there is, so to speak, the investment period - the formation of staff capital, which will demolish everything in its path "- commented on the results of the first lecture VS Savitsky.
As a reminder, within the framework of the program for training and advanced training of coaches in triathlon, KFT has planned 8 lectures for 2021. The first lecture was held online. The second lecture will take place at the end of April.
---