2021 event calendar was updated
15 July 2021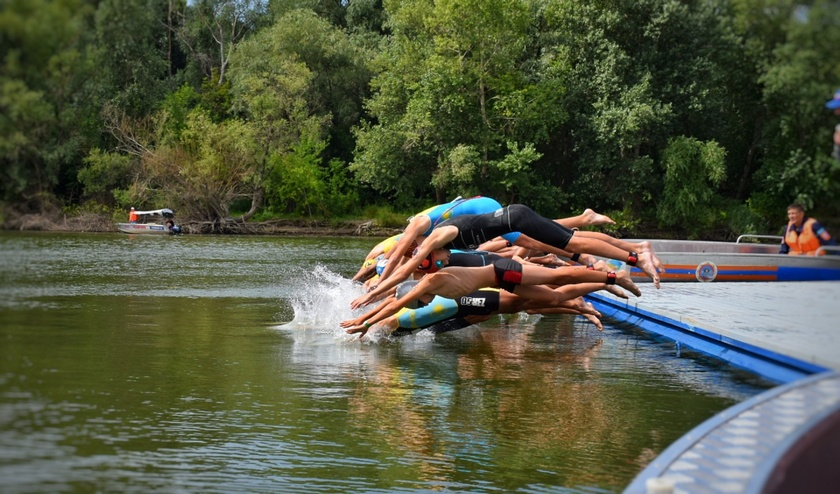 ATTENTION TO ALL PARTICIPANTS OF COMPETITIONS IN PAVLODAR!
We inform you that in accordance with clauses 7 of clause 1 of the Chief State Sanitary Doctor's Resolution dated July 4, 2021 No. 15 "On restrictive quarantine measures in the territory of Pavlodar region", a ban was introduced on sports events in the region.
In this regard, changes were made to the eventsbcalendar for 2021:
1. The Elite Meddlie distance National Championship, scheduled for July 24 in Pavlodar, has been canceled.
2. U19 Sprint Triathlon Youth games were postponed to August 7 in the city of Saran, Karaganda region.
3. The II stage of the National Triathlon Cup was postponed to August 7 in the city of Saran, Karaganda region.
4. TEMIRADAM Cup V stage at a standard distance among Pro and Age Group categories was postponed to August 8 in the city of Saran, Karaganda region.
All previously registered participants for the starts in Pavlodar will automatically be transferred to the start in Saran. In case of refusal to participate in the race in Saran, Pro and Age Group athletes can transfer registration fees to a virtual account by sending a request to info@triathlon.org.kz.
It will be possible to transfer entry fees to a virtual account until 23.00 (Nur-Sultan time) on August 4, 2021 and only for those athletes who previously registered for the start in Pavlodar.
In the coming days, we will publish the exact geolocation, race map and regulations at www.triathlon.org.kz (Elite, U15) and www.temiradam.com (Pro, Age Group).
Note that today, according to the official data of the Ministry of Health of the Republic of Kazakhstan, 12 regions are in the "red" zone: the cities of Nur-Sultan, Almaty, Shymkent, also Akmola, Aktobe, Atyrau, West Kazakhstan, Karaganda, Kostanay, Mangistau, Pavlodar and the North Kazakhstan region.
We ask you to treat this situation with understanding. We hope for your support and willingness to be flexible in the current circumstances.
---