Let's create history together!
24 December 2021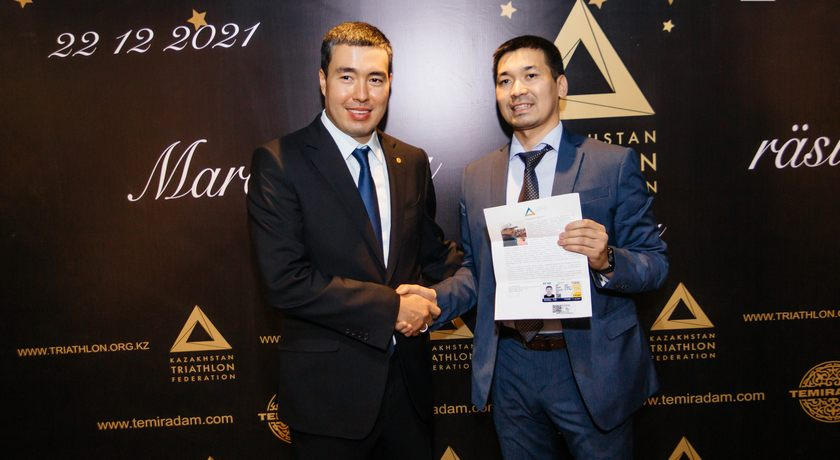 We have a slogan!
#triathlonorgkz new slogan - "Let's create history together!"
At the beginning of this month, we announced a competition for the best KTF slogan. The competition committee voted for the best option. The author of the new slogan #triathlonorgkz is Rysbek Zheksembay, who at a recent official ceremony was awarded a special triathlete's license for free participation in all TEMIRADAM events in 2022.
The competition committee also approved the slogan of the TEMIRADAM Cup - "A good reason to spend time".
We thank all the participants of the competition for their activity! @ rys_tri_1 with a victory!
Separate congratulations to all fans of our triathlon! We hope that the new slogans reflecting the mission and values ​​of KTF will expand the circle of loyal supporters of our favorite sport!
---