The Capital Meets the Asian Championship!
15 July 2022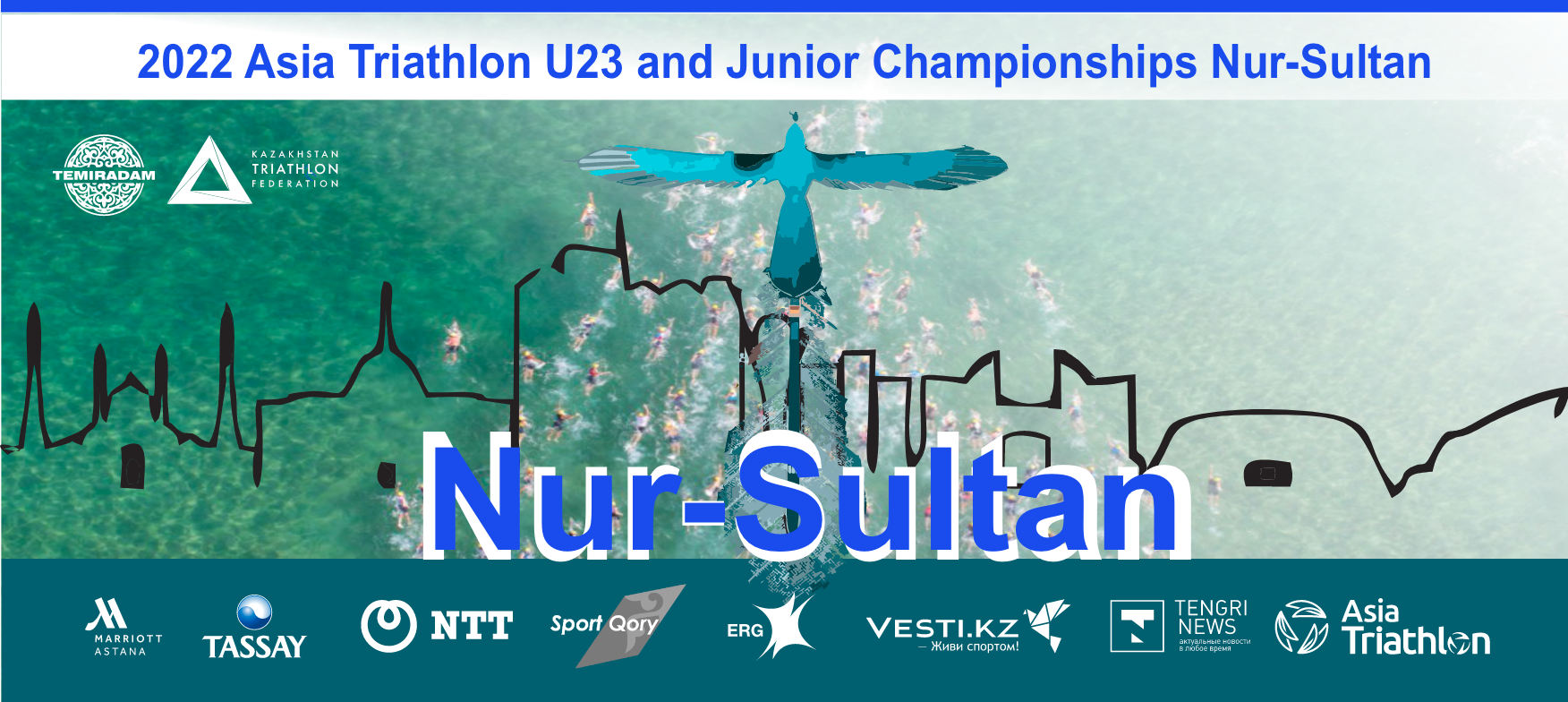 On July 23-24, Nur-Sultan will host the Asian Triathlon Championship among athletes of the U23 and U19 categories. Within the framework of the Championship, the 5th stage of the TEMIRADAM Cup will be held in "2+1" relay race among athletes of the Pro and Age Group categories and the TEMIRADAM Challenge in 1500 m swimming among amateurs.
The competition is held with the aim of developing triathlon in the world.
The main objectives are:
- development of triathlon and promotion of a healthy lifestyle in Kazakhstan;
- increasing the skill level and qualification of Kazakhstani professional athletes, coaches and judges;
- Identification of the strongest athletes.
Date: July 23-24, 2022
Venue: Nur-Sultan, Triathlon Park
July 23
Start time - 7:00am
Award Ceremony - 4:30pm
July 24
Start time - 8:00am
Award Ceremony - 12:30pm
Chief Judge: Mr.Byambaa Tsagaanbaatar (Mongolia)
Organizers:
- Ministry of Culture and Sports of the Republic of Kazakhstan;
- Directorate of Sports Development of the Republic of Kazakhstan;
- Akimat of the City of Nur-Sultan;
- World Triathlon;
- NGO "Kazakhstan Triathlon Federation";
- NGO "Nur-Sultan Triathlon Federation".

The event is held with the support of the general partner – Sport Qory Sports Support Fund, ERG Group of companies
Media support: Qazsport, Tengrinews.kz, Vesti.kz and WeProject.Media.
Background Information
Triathlon is a multi-sport race, consisting of a continuous successive passage by participants of three stages: swimming, cycling and running, each of which comes from an independent cyclic sport.
Internationally, Olympic triathlon is governed by the World Triathlon.
Contact details
NGO "Kazakhstan Federation of Triathlon"
010000, Nur-Sultan, Esil district, Kabanbay batyr avenue, 53
info@triathlon.org.kz, media@triathlon.org.kz
+7 777 306 77 11
---