TEMIRADAM Cup I stage Start list
30 April 2021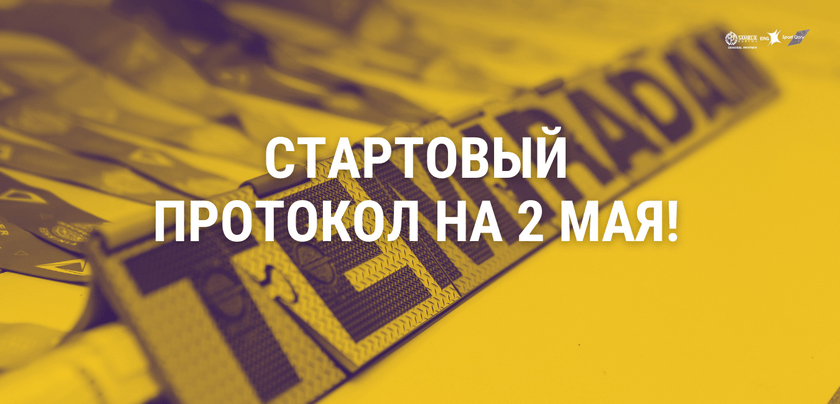 To the attention of the participants of TEMIRADAM Cup I stage!
Start list
Registration for the start in Kapshagai is closed and the start protocol has been formed. We ask you to carefully read the presented start list, including the time of entry into the transit zone and start numbers. The division into groups is done in order to maximize the distance of participants from each other while entering the transit zone.
Overlapping roads
We ask all participants to arrive at the start site in advance, since the roads will be closed on May 2 from 08.30 am.
Relay teams
The relay transfer is carried out by transferring the timing chip between the team members. At the end of the swimming stage, the swimmer gives the chip to the cyclist BEFORE entering the transit zone in a specially designated place.
The cyclist completes the entire passage through the transit zone. The cyclist is allowed to attach the bib number on his back.
The transfer of the baton from the cyclist to the runner is carried out by transferring the chip AFTER passing the transit zone in a specially designated area. The runner must be fully prepared for the running leg.
The handover zones will be indicated by the transit zone judges.
Starter packs
Starter packs will be issued on MAY 2 at the entrance to the transit zone on the territory of the "Rivera" recreation area at the address: Kapshagay 3rd line 3B.
To receive a starter package, you must:
- provide a certificate with a negative result of a PCR test for COVID-19 not older than 3 days before the start of the competition. Inquiries will be accepted at the point of issuance of starter packs in paper form or electronically at test-ta-1@temiradam.com. Please indicate the name of the participant in the subject line;
- a document proving the identity or KTF athlete license.
The starter pack will not be issued to third parties.
---