The national team preparation is proceeding regularly and according to plan
17 March 2022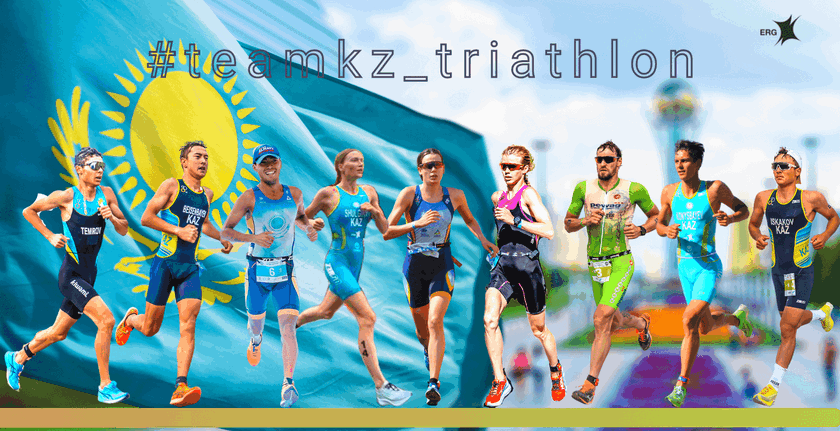 The national triathlon team is holding a training camp in Cholpon-Ata (Kyrgyzstan) from March 8 to 31. The camp takes place on the shore of Issyk-Kul lake under the guidance of the senior coach Murat Aubakirov. He is assisted by team doctor Reimer Ewald.
Seven members of the main and youth national team squads participate in the camp. The coaching staff notes that the main purpose of this camp is to continue the aerobic mesocycle with an emphasis on cycling in mid-mountain conditions.
"The peculiarity of the training camp is that the athletes train in hypoxic conditions. The coaching staff selects work based on physical fitness indicators, medical tests and laboratory data, as well as the individual characteristics of each athlete. The training is going on regularly and according to the plan, - commented Murat Aubakirov.
Upon completion of the training session, athletes will go to Nepal, where on April 2-3 Asian Cup and South Asian Championship will take place at an altitude of more than 3000 meters. Here they must score the necessary points to their world ranking.
Meanwhile, other members of the main team continue to prepare for performance in international races. So the athletes of the Akmola region Ayan Beisenbaev, Temirlan Temirov and Meirlan Iskakov go through the recovery microcycle after the Asian Duathlon Championship. Beisenbaev won gold in this continental championship, Iskakov and Temirov entered the top-10.
Kokshetau residents plan to compete for the points of the European Cup and the Mediterranean Championship, which will be held on April 3-4 in Spain. Daryn Konysbaev (Nur-Sultan) is also declared to participate in this start. Konysbaev is training in his hometown in Taldykorgan with the main focus on swimming.
Almaty residents Anuar Turubaev and Daria Bychkova are at a training camp in Turkey under the guidance of ATF head coach Maxim Mazur. Arina Shulgina (Kostanay region) trains in sunny Shymkent under the supervision of a personal coach.
At the same time, several youth team athletes are preparing to compete at the European Cup in Turkey. Hafiza Gulturaeva (Shymkent), Asatbek Narmetov (Shymkent), Maksim Shmulich (Akmola region), Murat Zhaken (Akmola region), Daniil Porodnov (Almaty), Alexander Ten (Almaty) and the winner of last year's European Cup in Dnipro Yegor Krupyakov (Almaty).
In general, April promises to be an active month of the competitive grid for both Kazakhstani athletes and fans.
#triathlonorgkz
#temiradam
#triathlonorgkz_win
#teamkz_triathlon
---