The annual report of the head coach
15 November 2019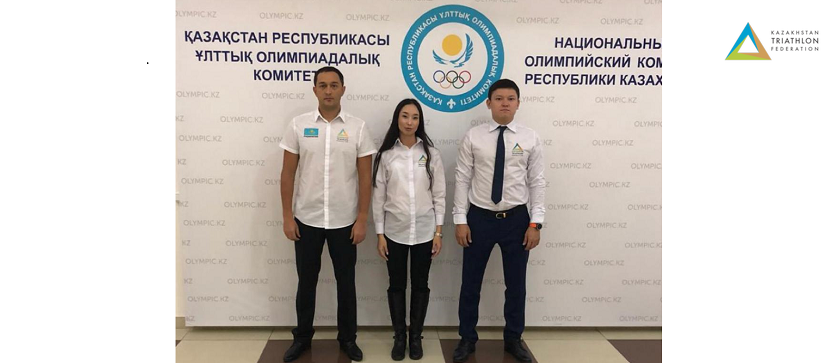 At the headquarters of the NOC, a hearing was held of the national triathlon team head coach based on the results of the season. The meeting was attended by the General Secretary of the NOC Saken Musaibekov and the Deputy Chairman of the Committee on Sports and Physical Culture Serik Zharasbayev.
During the hearing, head coach Andrei Glushchenko presented the commission with an annual report on the work done, summarized national team members' perfomances and identified some problematic points, the elimination of which will help improve preparation for the Olympic Games. A. Glushchenko outlined actions for winning qualification licenses for Olympic Games in Tokyo, also presented plans for the development of the triathlon for 2020 and the optimal use of the expected budget. At the same time, he presented the KTF competitive calendar for the upcoming season.
It should be noted that the traditional hearing of the head coaches for sports is held by the end of the year and, based on the results of the reports received by the NOC, important decisions are made, covering issues from training to financing. The results of the current hearing are expected in the first half of December.
---