Kazakhstan triathlon reaches a new level of development
15 November 2019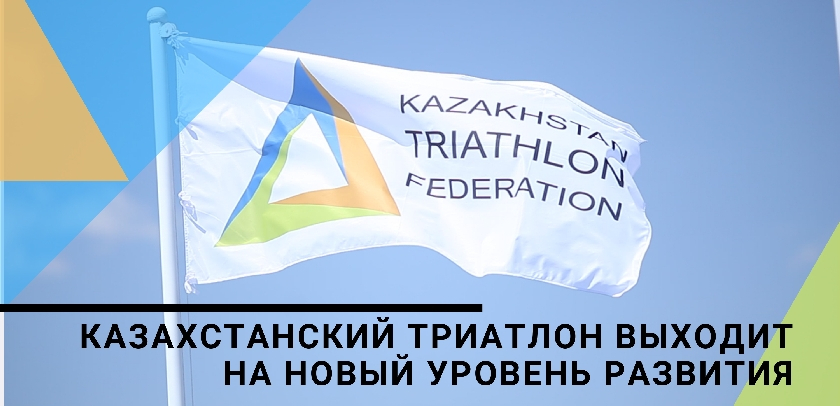 In 2020, the Kazakhstan triathlon reaches a new level of development. This became known after the announcement of the Order of the Ministry of Culture and Sports of the Republic of Kazakhstan on the approval of the republican list of priority sports. Based on the results of the ranking of sports and scoring by all criteria, the triathlon was added to group "B" as an Olympic sport with development potential in Kazakhstan. The triathlon falling into group "B" proved that the Kazakhstan Triathlon Federation under the leadership of the president K.K. Massimov took the right course of development.
In accordance with the criteria, at the time of approval of the rules, i.e. in 2017, the triathlon was included in group "C" as a sport with a low level of development potential in the country. But the accomplished two-year large-scale work of the federation aimed at the development and popularization of the triathlon in the country received its corresponding assessment. Adding to group "B" means that Kazakhstan's triathlon will receive more attention and funding. This will directly affect not only the increased motivation of athletes and coaching staff, but also the improvement of the necessary infrastructure in regions, the quality of training athletes, and the optimization of their equipment and sports equipment.
It is worth noting that in the group "B" in summer Olympic sports, in addition to the triathlon, 18 more sports were added: horse riding, rowing, synchronized swimming, basketball, trampoline, rowing slalom, classic volleyball, handball, bullet shooting, rugby, rock climbing, archery, diving, fencing, gymnastics, cycling and soccer.
In 2017, the Ministry of Culture and Sports adopted the Rules for ranging sports in the Republic of Kazakhstan. Innovations involved ensuring transparency and balance in the sports financing system in all regions.
Sports ranging - determining the level of development of a sport depending on sporting achievements at international sporting events, the national-cultural tradition of the sport, the availability of human resources, the material and technical base, mass character and the characteristics of the sport, depending on the climatic conditions of the region. According to the ranking rules, there are three types of groups into which various sports have been distributed. In group "A" there are developed sports, in group "B" - sports with potential, and finally, in group "C" - sports with low potential. Ranging is carried out for every last two calendar years at the republican level. The priority of the sport is determined in accordance with objective indicators and criteria, excluding subjectivity.
---