Ironman races
16 August 2022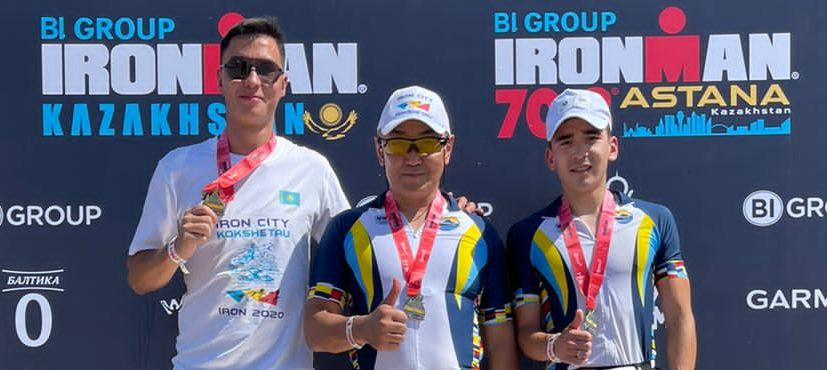 On August 14, Nur-Sultan hosted IRONMAN Kazakhstan, an international competition. Athletes from all over the world came to the capital to test their strength and capabilities.This year's participants started not only in the BI Group Ironman 70.3 Astana, but also in the full distance BI Group Ironman Kazakhstan.
The winner of the largest international full-distance "ironman" competition BI Group Ironman Kazakhstan 2022 was Alex Grigoriev from Russia. Valentina KURKUS was the first to cross the full distance in the women's competitions.Three representatives of Kazakhstan's triathlon team, Natalia Dana (6th place), Ludmila Ungarova (7th place) and Marina Usenova (8th place), broke into the top ten in this category. I am very happy that Kazakh triathletes turned out to be worthy competitors in these races. There are our compatriots among the winners in almost every category presented. In the girls 18-24 age group T.Tulegenova became the leader, running the race for 6 hours and 11 minutes. In F25-29 A. Usenova came in second, and N. Orynbassar was fifth. In the next category F30-34 first two places were occupied by L. Ungarova (1st) and A. Kumarova (2nd). Here also the top six was closed by G. Mergaly. In F35-39 group N. Dana is the bronze medalist, followed by A. Estere. Among women F40-44 group A. Koszaba is second, S. Lajık is sixth. The second place in F45-49 is taken by Kazakhstan's I. Vishnya.
In the men's relay race the team of Akmola Triathlon Federation "T.Iron2020" became the absolute leader. Among men our compatriots also had many prizes. In the M25-29 category T. Mahsut took fifth place among the owners of the best results. The eighth position went to S.Kusherb. List of 10 winners in age category M30-34 is also presented by Kazakhs - T. Iglikov (7th position). In M35-39, the President of Kazakhstan's Federation Maxim Kryat took the bronze medal after an iron distance of 8 hours and 53 minutes.
Second place in M40-44 went to R. Yerzhanov, in M45-49 seven strongest men were followed by M. Kasymov. Oleg Nosov became the undisputed winner of M50-54 category. Another our triathlete, Z. Seragiev (5th place).Also in men's races gold medal was won by V. Mikhailov (M55-59).
All in all, for the first time in the history of Kazakhstan's triathlon more than ten athletes from Kazakhstan were qualified for the IRONMAN World Championship 2022. Such a strong and big team will represent our country on the world arena in Kona.
"Godard Oliver from Luxembourg was the first athlete to cross the halfway point of the iron distance for the men. Turkish athlete Sayar Sera was the first to finish the women's half iron distance (4 hours 35 minutes).
The Kazakhstan Triathlon Federation congratulates all the winners and wishes to continue in the same spirit!!!
---