Ayan Beisenbayev won the African Triathlon Cup
26 September 2021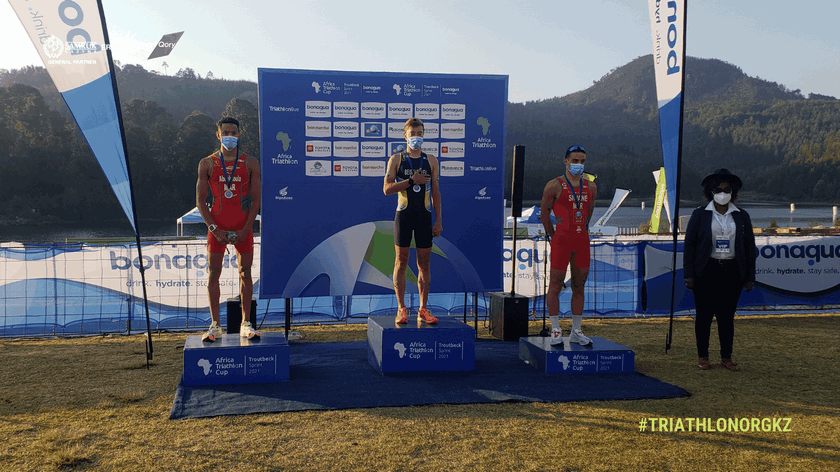 While Aktau hosted the final races, national team member Ayan Beisenbayev took part in the African Triathlon Cup, which was held in Nyanga (Zimbabwe). Ayan covered the sprint distance in 1:01:18 and climbed to the podium, winning the gold medal in the Elite category.
The second and third places were taken by athletes from Morocco - Jawad Abdelmoula (1:01:44) and Badr Siwane (1:04:18).
In the women's category, first and second places were won by athletes from RSA - Hannah Newman (1:13:11) and Bridget Theunissen (1:16:08). Greer Wynn (1:21:59) from Zimbabwe rounded out the top three.
Congratulations on your victory!
---