Regional results - November
6 December 2018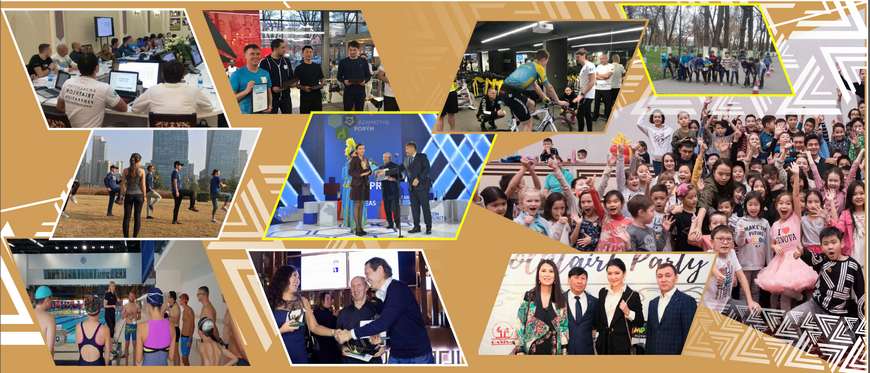 Despite the fact that the sports season is over, the triathlete community of the country is actively functioning and developing.
As part of a comprehensive program to improve the professional level of triathlon trainers in the Republic of Kazakhstan, the triathlon federation of the southern capital organized a training seminar. 30 coaches from the cities of Astana, Almaty, Shymkent, as well as from the Zhambyl, West Kazakhstan, Turkestan and Karagandy regions, took theoretical and practical advanced training courses under the general theme "Basic principles of planning triathletes training". The three-day course of classes was held by: KTF General Secretary Maxim Kryat, KTF head coach Andrei Glushchenko and head of the competition department Sergey Mayer. As participants noted, the seminars were useful and interesting. Listeners learned a lot of new and useful things for themselves.
The trend in the development of professionalism of the coaching staff is also observed in the Astana Triathlon Federation. Thus, the head coach of the Triathlon Federation of Astana, Murat Aubakirov, underwent an advanced training course for trainers conducted by the ITU in South Korea, which served to replenish the ranks of professional and ITU-certified trainers in the country. Later, the coaches of the Astana Federation, Ekaterina Rudenko and Dmitry Zagarinsky, held open swimming workshops for both: experienced athletes and beginners.
Also, a special event was held in honor of the first anniversary of the Astana Triathlon Federation, which gathered triathletes of our capital. During the event, an updated coaching staff was presented, including coaches for children with special needs. The Age Group athletes who distinguished themselves during the year were awarded, in particular, the "TEMIRADAM" Cups were awarded to those who represent Astana. All participants were especially pleased that the triathlon children's school that opened a year ago is yielding results - already in the upcoming season, five young triathlets of the school will represent the capital at republican competitions in the U15 and U17 categories. Students of the children's triathlon section, for whom the New Year holiday was organized, were not left without attention. The event brought together 120 young triathletes, their parents and coaches.
Meanwhile, one of the regions where the triathlon is actively developing is the Triathlon Federation of Shymkent held an open championship of the city in aquatlon among young athletes. The competition was attended by 178 athletes, including 29 girls and 149 boys. The participants performed in five age groups and covered various distances in swimming and running, depending on their age.
Another significant event took place this month: on November 28, the Astana Triathlon Federation won the prestigious public "Tanym" Award in the "Debut of the Year" nomination for contributing to the promotion of healthy lifestyles among the younger generation and the development of a children's triathlon with the "TEMIR BALA" program . Public recognition is the highest rating of the development program for the children's triathlon "TEMIR BALA".
---