Daniil Zubtsov finished at the Summer Youth Olympic Games
9 October 2018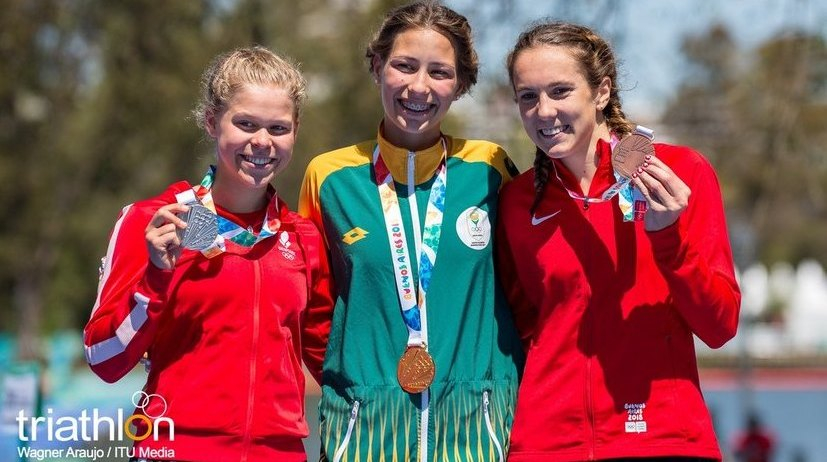 Yesterday, in the capital of Argentina - Buenos Aires, in the framework of the Summer Youth Olympic Games triathlon competitions were held, in which 33 athletes took part in the men's and women's categories from 43 countries of the world. Athletes competed at the sprint distance.
Daniil Zubtsov, representing Kazakhstan, finished in 26th position with a time of 59 minutes and 20 seconds.
Among men, first place was taken by New Zealand athlete Dylan Mccullough with a time of 53 minutes 27 seconds, second place was taken by the Portuguese Alexandre Montez with a time of 53 minutes 39 seconds, with a result of 53 minutes 45 seconds finished and closed the top three Alessio Crociani from Italy.
Among the women, Amber Schlebusch from South Africa won the gold medal for 58 minutes 45 seconds, and Sif Bendix Madsen won the silver medal with 58 minutes 56 seconds. The third to the finish arrived an athlete from Switzerland Anja Weber with a result of 59 minutes 36 seconds.
Note that for Daniil these were the first competitions of such a high level and are confident that, having acquired such an experience, he will be able to realize it in future victories!
---